Louisiana Department of Wildlife & Fisheries
Organization Information
The Louisiana Department of Wildlife and Fisheries (LDWF) is a state agency of Louisiana that maintains state parks and wildlife and fishery areas. The agency is headquartered in the capital city of Baton Rouge.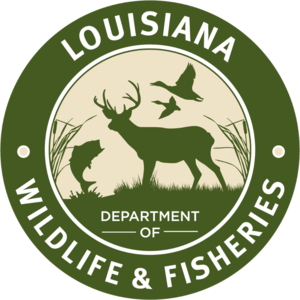 Properties
Name
Louisiana Department of Wildlife & Fisheries
Abbreviation
LDWF
Default Volume Unit
Sack (52.85 L) (52.85 L)
Time Zone
Central Time (US & Canada)
Organization Members
The following are the nominal members of this organization. Click a division above to view members of a specific division.
Divisions
This organization has the following divisions. Click a division below to see details.
No items to display.
Oyster Stock Projects
The following projects are available.
No items to display.
Dermo Regions
The following dermo regions are available.
No items to display.